Join us at Rail Live 2021
Posted on 7th May 2021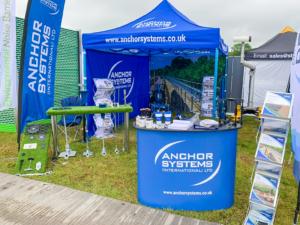 Unfortunately last years Rail Live event had to be cancelled due to Covid restrictions however this year is planned to be the biggest and best year yet and Anchor Systems will be there to greet you.
Rail Live is a huge event with over 250 exhibitors and entry is free, you can book your ticket by clicking here.
We will be showcasing our Vulcan Earth Anchors®, patented Anchor Post and the all new Anchor Screw allowing you to see them up close and find out how they can help on your next project.
You will be able to see some of the below systems on display on our stand and we will be more than happy to talk you through how they work and how they could help you save money on your future projects.
Vulcan Earth Anchors
Anchor Post
Anchor Screw
New integrated walkway with handrail and cable management toughing all in one system
Elevated troughing
Signage with simple anchoring systems (no concrete needed to install these)
Geotextile anchors
Backstay/utility anchors
Vulcan Earth Anchors the Anchor Post and the Anchor Screw have all been used extensively throughout the UK rail networks and have proved to be reliable and rapidly installed systems.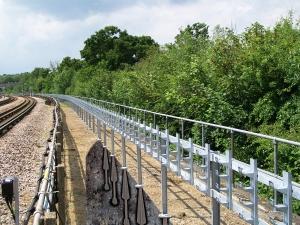 The Anchor Post was originally designed for use on the London Underground network as an alternative to concrete as a foundation, to support the cables that ran along the trackside of the overground sections of network. Since then, the Anchor Post has been developed further to make it usable for a variety of applications to support light weight structures such as signals, lights, CCTV and track side tool boxes.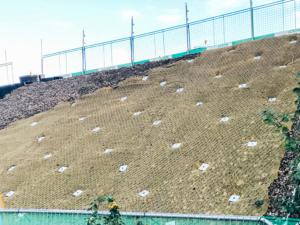 The Vulcan Earth Anchor is the ideal solution in retaining slopes and geotextile meshing along the banks of railway lines to help with erosion control and landslip prevention. They are lighter and more easily manoeuvrable than traditional soil nails and can be installed quickly making them extremely cost effective. The Vulcan earth anchors can also be used to support bridges and retaining walls when these structures have starting to fail.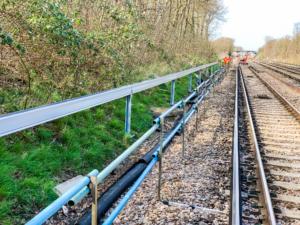 The Anchor Screw has been around for a little while but we have developed it over the past few years and it has been become increasingly popular due to the removal of any HAVS as the installation equipment is non-percussive and the fact that it is a quieter system to install at less than 90db. It is currently being used with our Rapid Route System to install cable toughing along Network Rail.
To find out more about how our anchors are used in the Rail & Highway sectors please click here.