Welcome to Our New Sales Manager
Posted on 25th September 2019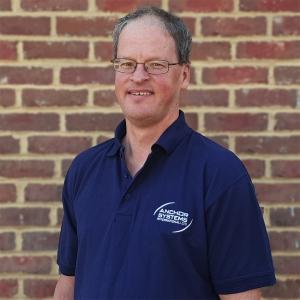 Anchor Systems has been growing rapidly over the last few years and that has meant expansion of our warehouse, office and team.
The newest member of our team is Sales Manager, Tim Hall, who will be looking after our key clients to make sure their needs are met as well as offering training and CPD sessions across the country.
Tim has joined us with a wealth of experience in the civil engineering sectors and has many years of working with ground stabilisation products under his belt. This means that Tim is going to be able to hit the ground running in this new role and will be off to a flying start.
We asked Tim a few questions to get to know him a bit better:
So how long exactly have you been in the industry?
16 years, but it doesn't seem that long.
What part of your work have you really enjoyed doing over the years?
Educating people about products that they were previously unaware of.
What are you most excited about in this new role here at Anchor Systems?
Working in a friendly, dedicated team.
How do you unwind in your spare time?
Riding my bike. Or one of them.
If you would like to chat with Tim or arrange a face to face meeting, you can email him at: tim.hall@anchorsystems.co.uk