Visit us at Rail Live
Posted on 17th May 2019
Visit us at stand L9 during Rail Live 2019 on the 19th & 20th June in Warwickshire.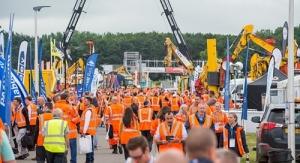 Rail Live is a huge event with over 250 exhibitors and entry is free, you can book your ticket by clicking here.
We will be showcasing our Vulcan Earth Anchors® and patented Anchor Post allowing you to see them up close and have a chat with us about how they can work for you.
You will be able to see some of the below systems on display on our stand and we will be more than happy to talk you through how they work and how they could help you save money on your future projects.
Anchor Post Systems

Vulcan Earth Anchor Systems

Hand Rails
Innovative Hoarding System
Platforms
Hinged Drop Down Column

Retaining Walls
Slope Stabilisation
Erosion Control
Technical Advice
Vulcan Earth Anchors® and the Anchor Post have both been used extensively throughout the UK rail networks and have proved to be reliable and rapidly installed products.
The Anchor Post was originally designed for use on the London Underground network as an alternative to concrete as a foundation, to support the cables that ran along the trackside of the overground sections of network. Since then, the Anchor Post has been developed further to make it usable for a variety of applications to support light weight structures such as signals, lights, CCTV and track side tool boxes.
The Vulcan Earth Anchor is the ideal solution in retaining slopes and geotextile meshing along the banks of railway lines to help with erosion control and landslip prevention. They are lighter and more easily manoeuvrable than traditional soil nails and can be installed quickly making them extremely cost effective. The Vulcan earth anchors can also be used to support bridges and retaining walls when these structures have starting to fail.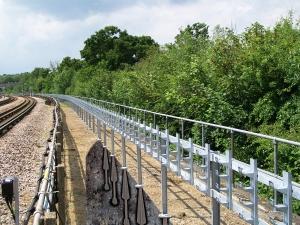 To find out more about how our anchors are used in the Rail & Highway sectors please click here.